Discovery Day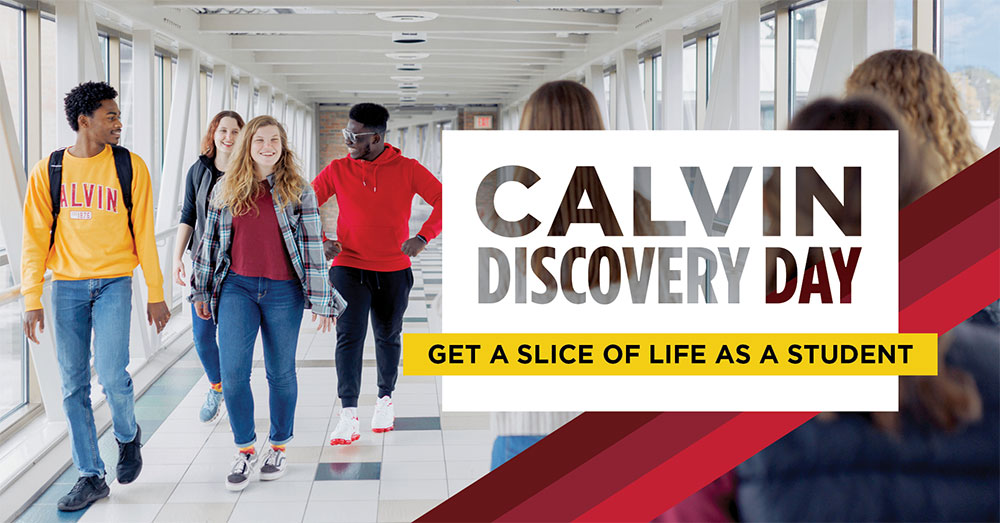 Your guide to visiting in person
You're invited to tour campus, meet professors, share a meal with current students, and more! You'll get a great feel for what it's like to be a Knight and find out if Calvin is the right fit for you.
Visit and get $1,000!
High school juniors, seniors, and college transfer students, this visit would qualify you for the Visit Grant: $1,000 each year you attend Calvin as an undergraduate. See details.
Reserve your spot